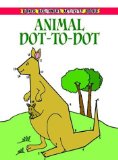 Animal Dot-to-Dot (Dover Beginners Activity Books)

Thirty incomplete illustrations introduce pre-schoolers and early-school-age children to a host of common animals. Youngsters are asked to connect the dots and create pictures of a duck, snake, alligator, monkey, bee, and other creatures. Once the pictures are finished, the large, full-page illustrations also provide hours of coloring fun.
Play & Learn Activities: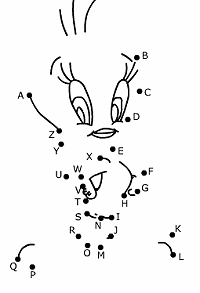 Play the Tweety dot-to-dot game and learn the correct order of the Alphabet from A to Z.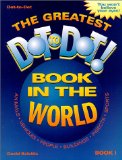 The Greatest Dot-to-Dot Book in the World, Book 1 (Greatest Dot-To-Dot Book in the World)

The Greatest Dot-to-Dot Book in the World is a challenging collection of connect-the-dot surprises that stands apart because of its complexity and variety. In addition to traditional dot-to-dots, there are unique innovations and variations for those who can count into the hundreds and follow simple instructions.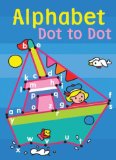 Alphabet Dot to Dot

In these simple and cute pictures, children don't follow the numbers to connect the dots; they follow letters instead. It's easy, it's instructive, and it's enjoyable to watch a bunny with a kite, a child on a life-size toy train, and a zebra on a wagon come into view; and when it's done, youngsters can color in the entire picture however they please.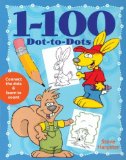 1-100 Dot-to-Dots

Learning to count, refining fine motor skills, and having a blast: that's what children will be doing when they complete these fun dot-to-dots. Each cute picture has 100 dots to connect, and youngsters will surely count along as they move the pencil from one number to the next. Nothing's tricky, because the dots follow one another in a nice, smooth, logical progression, not zig-zagging too much to throw kids off course.
More Dot-to-Dot Books
All Children's Books
Click Here to Play All the Dot-to-Dot Games
Accept the great dot-to-dot challenge today by connecting this kooky croc. An awesome number of 52 dots!
What other children like to play too?
Children's Coloring Games.